Meet Our Veterinarians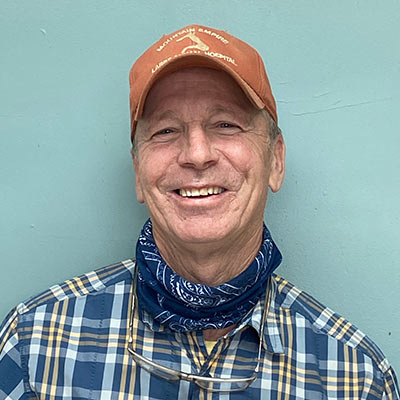 Dr. Elsea
Dr. Elsea was born and raised in Piney Flats, Tennessee. From 1972 through 1975, Dr. Elsea did his undergraduate studies at The University of Tennessee. Dr. Elsea graduated veterinary school in 1979 from Auburn University. He completed his preceptorship at Woodford Clinic in Lexington, Kentucky. In the fall of 1979, Dr. Elsea became a partner of Mountain Empire Animal Hospital. He and his wife Jane, reside in Piney Flats, Tennessee and own Walnut Creek Farms. He enjoys spending time with his wife and two daughters. He and his family are members of Piney Flats Methodist Church. Dr. Elsea and his family enjoy trail riding and showing cattle and horses. He is expecting his first granddaughter in June 2021.
---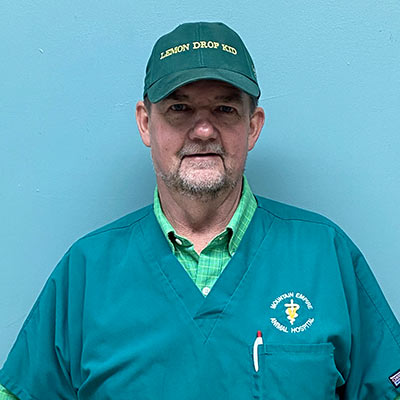 Dr. Little
Dr. Little grew up in Jefferson, North Carolina and was raised on the family farm. They raised broilers, and beef cattle. He knew from an early age he wanted to become a veterinarian. After graduating from Ashe Central High School, he attended North Carolina State University and received his Bachelor's degree in Animal Science and Poultry Science. He then applied and was accepted to Auburn University, and received his Doctorate of Veterinary Medicine in 1982. Upon graduation, he began his career at Mountain Empire Large Animal Hospital. He and his wife Kelly reside in Fall Branch, Tennessee. He was blessed two children, Carey who is a registered nurse, and Will, who is a Major League baseball umpire. In addition to practicing veterinary medicine, he and his wife also raise beef cattle. In his spare time he enjoys working with his horses, competing in team roping, spending time with his family and especially his five grandsons.
---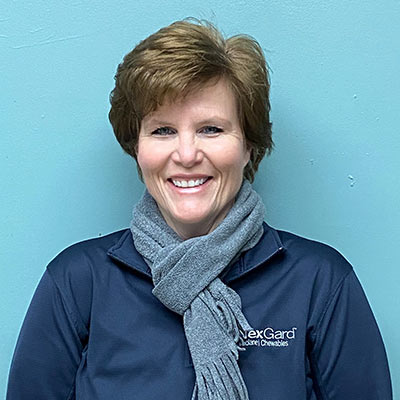 Dr. Miller
Dr. Miller is a native of Sullivan County with family here and in Maryland. She graduated from veterinary school from the University of Tennessee in 1992. She completed an equine internship at Kansas State University in 1993. Dr. Miller completed a residency in equine surgery and earned her Master's degree from the University of Missouri in 1997. She obtained board certification in large animal surgery, and worked in Kansas and Missouri before returning to Tennessee. She enjoys time with her husband and daughter riding horses, water activities and traveling. She also enjoys gardening and reading. Her special interests include all types of equine surgeries and wound healing.
---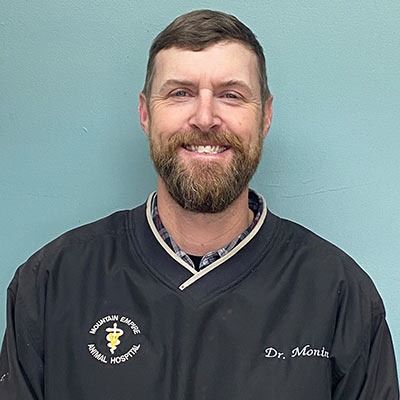 Dr. Monin
Dr. Monin was born and raised in Stillwater, Oklahoma. He graduated in 1997 with a BS in Animal Science from Oklahoma State University. He graduated from veterinary school from Oklahoma State University in 2002. He began working at Mountain Empire Large Animal Hospital in 2002. He enjoys hunting, fishing, riding horses and farming. He also enjoys spending time with his 2 great children and wonderful wife.
---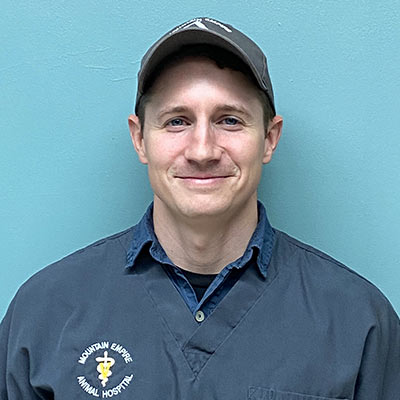 Dr. Riedel
Dr. Riedel grew up in Waterford, Virginia. He completed a BS in animal and poultry sciences at Virginia Tech in 2015. He came to east Tennessee and graduated veterinary school from Lincoln Memorial University in 2019. Dr. Riedel and his wife cherish their growing family and farm in Washington County. In his spare time he plays fiddle, welds, and enjoys all things outdoors.
---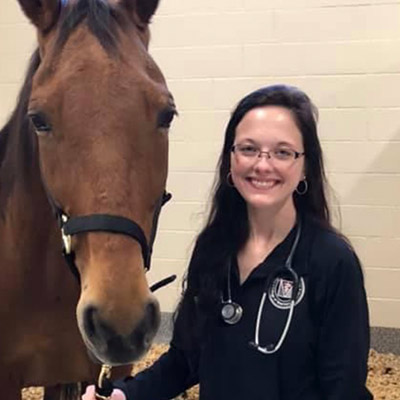 Dr. Boyd
Dr. Boyd grew up in southwest Virginia riding and showing Tennessee Walking horses. In college, she earned her Bachelor of Animal and Poultry Science degree from Virginia Tech in 2017. During her undergraduate degree at Virginia Tech, she competed on the Intercollegiate Horse Show Association (IHSA) equestrian team riding hunter jumpers. After completing her undergraduate degree, Dr. Boyd stayed in Blacksburg, Virginia to go on to veterinary school where she earned her Doctorate of Veterinary Medicine degree at Virginia-Maryland College of Veterinary Medicine in 2021 with a focus in equine medicine. While in veterinary school, Dr. Boyd served as the vice president of the American Association of Equine Practitioners (AAEP) Student Chapter. Her areas of special interest include equine podiatry, equine dentistry, and preventative medicine. Dr. Boyd's personal interests include painting, hiking, and being outdoors with her blue heeler named Kallie.